Outpouring of help for Lincoln gymnastics coach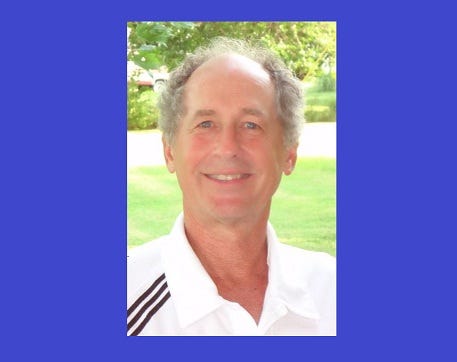 Posted by: Kayla Bremer
8@klkntv.com
Jim Unger's family is overwhelmed by all of the support they've received.
After the bike accident last Friday night, Jim is fighting to walk again. The community has come together to support him and raise money to help his family with the hospital bills.
Jim has always been known for his gymnastics and sense of humor. Even after the bike accident last Friday that left him with serious damage to his spinal cord, he's still cracking jokes.
"He just has an amazing, upbeat can–do attitude and he's ready to fight this all," says Jim's daughter, Jamie.
Jim's family says he hit a pothole on S. 56th street while on his bike and that caused him to crash into a tree. Now they're hoping for a miracle for him to walk again. He was moved to the Madonna Rehabilitation Hospital Thursday afternoon.
Jim's daughter, Jamie, says he can't believe the amount of support from friends and the community.
"I know it means a lot to him. I mean I think the first two days something like 80 people came to visit him…which of course he was exhausted but he was so excited to have everybody come in and see him."
But money is a big concern, especially because of what they are paying for health insurance already. Jim's wife Shannon is a cancer survivor but that's left them with health insurance premiums around $1300 a month.
Jamie says they're insurance will help with the accident but it's not enough.
"$15,000 is their maximum for the year and the estimated cost for his stay at Madonna will be $161,000. So scary to think about where we're going to come up with that but I know God will provide," says Jamie.
A fund has been set up at Union Bank for anyone interested in donating. Events in town such as "Dine and Donate" at restaurants and concert benefits are in the works to help raise money as well.
The Unger's want to express their thanks to everyone for their support. They said regardless of the accident, gymnastics classes will start up again September 5th.
If you'd like to help the Unger family, you can visit any Union Bank branch and donate or mail a check made out to Jim Unger and send it to:
Union Bank
P.O. Box 82535
Lincoln, NE 68501
If you would like to send a message to Jim and see his blog about his progress, go to:
www.caringbridge.org/visit/jimunger
Info on Jim Unger Gymnastics: www.jimungersgymnastics.com