Overall, parents satisfied with LPS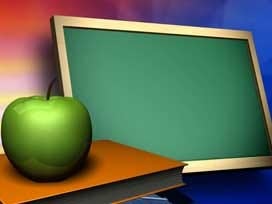 How satisfied are parents with Lincoln Public Schools? A survey released Tuesday is offering some answers.
The district uses the annual parent survey for feedback about schools and to evaluate principals. This year, parents are giving LPS high marks.
Mother of four Jill Moon says, "I've been really happy at LPS. We moved from Albuquerque and I wasn't as satisfied with the schools there but I've been really happy here."
Jill is reciting much of the same material you'll find in the LPS parent survey. 1,800 parents responded to questions about how happy they are with the district.
95% responded that they think their children enjoy going to school. Another number that sticks out from the survey is 96%, which is the how many parents say they're satisfied with the overall quality of education. It's the highest response ever.
Associate Superintendent Marilyn Moore says, "parents at every school usually just express interest. Somebody asked them their opinion and they like to talk about their child's experience. If it's a positive one, we love to hear that but if it's not, then we need to know that."
42% of parents who responded said they didn't have a problem. The top two concerns for those who did? Overcrowding and traffic safety around school buildings. ."
The survey was done over the phone and in seven different languages to try and talk with as many parents as possible.