P Street Redesign in the Works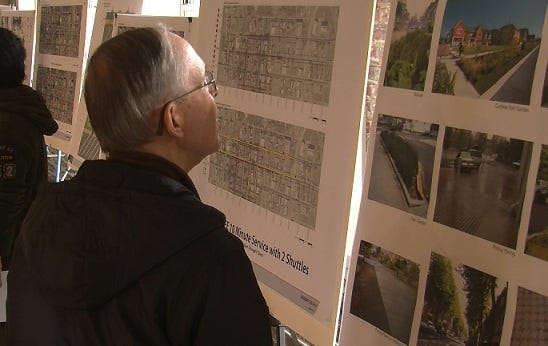 By: Cole Miller
cmiller@klkntv.com
Another stretch of downtown Lincoln will soon be getting a makeover. This time, it's "P" street!
Design consultants met Thursday to brainstorm about what would work best. They're looking at sidewalk upgrades, possibly making it a 2-way street and simply making it more appealing to resident and office workers.
The goal is to spur more growth!
"I think Lincoln is poised to blossom in the next 10 years in ways it hasn't seen in the last several decades," Todd Johnson with Design Workshop said.
Renovation plans are set to begin next summer using about $4.5 million in tax increment financing funds left over from other downtown projects.
Consultants say they're always listening to the public's ideas, so speak out. You can learn more about the project and how to give your input by visiting www.envisionpstreet.com.