Panel held in Lincoln over Costco chicken plant concerns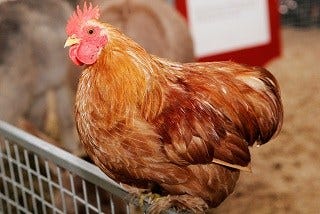 Posted By: Brent BonFleur
About 100 people attended a panel at Unitarian Church in Lincoln to discuss the impact a proposed chicken processing plant near Fremont could have on Lincoln.
The proposed facility would house an estimated 17 million chickens.
George Cunningham, a biologist with the Sierra Club, says one problem with having that many chickens in one area – all the manure.
"In a year's time frame, about 900 million pounds of manure would be generated collectively from these facilities," said Cunningham.
He says dumping that much waste into the soil would essentially result in a nutrient overload, and leave the ground unable to process it all.
"So you have a high likelihood of this material winding up in the ditches, the streams and, ultimately, the rivers as a result of run off," he said.
Another concern is the financial impact facing Lincoln residents – in the form a treatment facility that would need to be built to treat the extra chemicals in the water.
"Any water user here in Lincoln should be concerned about this because nutrient removal to make water safe is very expensive," said Bill Stowe, General Manager of Des Moines Water works.
"And it will be an expense that they bear if they're not careful."
Stowe says the cost to build such a facility could run in the tens of millions of dollars.
Alan Kolok, director of the Nebraska Watershed Network, says concentrating that many animals in one area increases the risks of bacteria making its way into the water supply.
"We need to have monitoring programs available to be able to know whether changes are occurring that would be significant enough to become public health concerns," Kolok said, adding that the nitrates produced by manure could lead to serious respiratory problems and even cancer."
Channel 8 Eyewitness News reached out to Costco regarding this story, but so far has not gotten a response.