Michael Buble concert to offer paperless tickets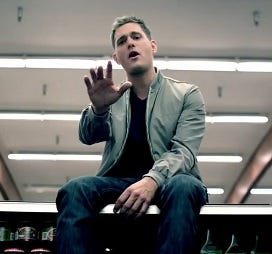 By: Cole Miller
cmiller@klkntv.com
Tickets for the Michael Buble concert go on Friday at 10 a.m. and there are options. So what are the pros and cons of buying paperless?
The big controversy surrounding paperless tickets centers around the fact that they are non-transferable. That said, consumer advocacy groups and Tticketmaster are at odds when it comes to what this means for the buyer.

Buble is set to open up the Pinnacle Bank Arena this September. With ticket sales beginning Friday some will be paperless, meaning you'll get a form or receipt. Then you'll have to show that, your photo I.D. and the credit card you used to purchase the ticket or tickets in order to get in to the concert.
"This is well-intended but terrible for consumers," Jon Potter with Fan Freedom said.
The consumer advocacy group says the paperless method strips fans of their right to give away or sell tickets. And they blame Ticketmaster.
However, Ticketmaster says it's up to the artist to decide if paperless tickets will be sold and that consumers have a choice between going paperless or with a standard ticket.
"An overwhelming amount of artists choose paperless because it helps reduce scalping and ensures a face-value price for fans," Ticketmaster spokesperson Jacqueline Peterson said.
Ticketmaster says that's their goal, to reduce the number of tickets sold at higher prices. And if an emergency pops up, and you can't go and want to let someone else go in your place, Ticketmaster says most venues will work with their customers.
"I'm unaware of any venue that wont work with a real fan to come up with a solution if they're unable to attend," Peterson said.
As for the advocacy group Fan Freedom, they say just be knowledgeable when ordering.
"Know the purchasing environment and fine print before buying," Potter said.