Parker's Plant In Lincoln Closes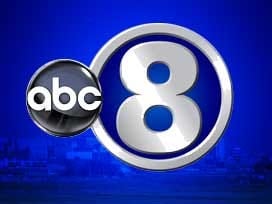 About 150 workers in Lincoln found out they'll lose their jobs. The Parker's plant on 134th and east "O" will shut down in November. The plant in east Lincoln manufactures valves and hydraulics.
In a statement the general manager of Parker's Quick Coupling division said:
"This was a difficult decision and in no way reflects upon the performance of our dedicated employees here or the support his community has given us. The unfortunate realities causing us to make this difficult decision are primarily the economic recession and the fact that our current volume levels for the division's products cannot support all of the manufacturing facilities we have."
The plant makes hydraulic equipment; some manufacturing will move to Parkers other plants.
Just down the road in the town of Eagle where some of the plant employees live Jenn Folmer is worried about the effect the layoffs will have on her restaurant and surrounding businesses.
Workers at the plant like to stop in and get a bite of her homemade barbeque.
"The less the less traffic you have going by the place the less people you have coming in, whether they're going to work or coming home from work,"Fomer said.
She feels for the employees and the tough decisions their families will soon face.
"With the economy being the way it is in general, when any place closes it does ripple out you have no idea what's gonna happen, it makes everybody edgy as far as what are they gonna do next, "Folmer said.
The Parker employees will get a severance package and extended medical benefits.
Parker Hannifin Corporation employs about 52 thousand employees in 48 countries worldwide.