Part of Arizona illegal immigration law blocked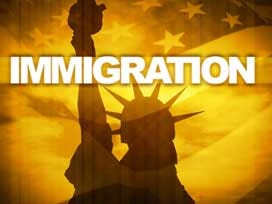 It's a serious blow to Arizona's new immigration law. Just hours before it was supposed to take effect, a federal judge has put most of the crackdown on hold. The ruling sets up a lengthy legal fight.
Arizona's governor says the state will probably appeal today's ruling. But for now, Arizona can't require officers to check a person's immigration status while enforcing other laws.
In Omaha Wednesday afternoon, a judge will decide whether to issue a temporary injunction preventing the city of Fremont from enforcing an illegal immigration law that would prevent businesses and landlords from hiring or renting to illegal immigrants.
Last night, the Fremont city council suspended enacting the new law, saying it wanted to see how it will play out constitutionally.
Two organizations have filed lawsuits against Fremont's new law and they went ahead with their injunction request in case the city of Fremont lifts it's suspension of the law.