Parts Of Highway75 Closed Due To Flooding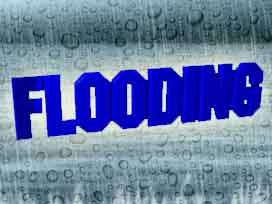 State officials have closed a portion of U.S. Highway 275 near Scribner due to flooding from the nearby Elkhorn River.
Dodge County emergency manager Bill Pook says there was about inch or so of water on the highway on Thursday, but even that can make travel dangerous.
He attributes the flooding to ice jams clogging the river, which narrows in that area.
The road closure effects about three miles of the highway _ from milemarker 124 to 127 _ near the Dodge County-Cuming County line.