Parts of NW Lincoln undergoing major transformation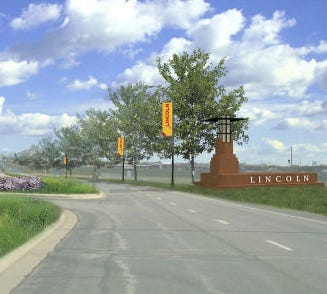 By: Bill Schammert
bschammert@klkntv.com
A blighted Lincoln area that's been deemed somewhat of an eyesore for years is undergoing a major facelift. The roughly $9 million Airport Entryway Corridor Project is set to repaint parts of northwest Lincoln.
"You have to go a while before you get a feel that Lincoln is beautiful, welcoming and modern," Urban Development Director, David Landis, said. "This will start that message even as you leave the airport."
The project stretches from W. Adams near the airport, down Cornhusker Highway and onto I-180. It includes more than four miles of road and streetscape improvements.
"The project should make for a first impression that's very colorful," Landis said.
It coincides with a beautification project by the Lincoln Parks & Recreation Department; adding banners, landscaping and artwork in the area.
"Having the upgrades done will be critical," Duke Patel said. Patel manages America's Best Value Inn next to the airport.
"They get out of the airport, and they see it's a nice, well maintained city and things are properly managed," he said.
The Lincoln City Council still has to have a final vote on the project additions, but voted 7-0 to advance another portion of the project during it's public hearing, Monday night.
Landis says the project is similar to what Omaha did near Eppley Airfield, except it's about twice the size and will cost much less.
"The more traffic we have, the more likely somebody stops by, whether it's a restaurant or a hotel. It's a good thing," Patel said.
Most of the project is slated for a completion date of 2015.