Patriot QB Tom Brady said he didn't alter footballs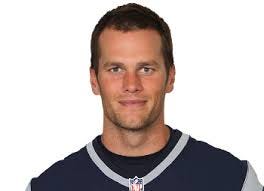 POSTED BY: KLKN Newsroom
8@klkntv.com
New England Patriots quarterback Tom Brady said today he "didn't alter the ball in any way" following accusations that the team used under-inflated footballs during its win over the Indianapolis Colts on Sunday.
"I was as surprised as anybody when I heard Monday morning that this happened," Brady, a three-time Super Bowl winner, said today during a news conference.
"I respect the league and everything that they're doing. It's a very competitive league. Every team is trying to do the best they can to win every week."
A deflated ball could be easier to grip in bad weather, such as in Sunday's rain at Gillette Stadium in Foxborough, Massachusetts.
The Colts had raised concerns as far back as this past November about under-inflated balls supplied by the Patriots following its regular-season Nov. 16 game, ESPN reported.
During that game, Colts safety Mike Adams twice intercepted Brady and gave the balls to the Colts' equipment manager to save. Both times there were concerns about the balls feeling under-inflated, sources earlier this season had told ESPN NFL Insider Adam Schefter.
Those sources also said that the Colts raised concerns to the league, which was aware of the issue going into Sunday's AFC Championship game. New England won the game, 45-7.
In a news conference earlier today, Patriots' head coach Bill Belichick said in response to the accusations: "I have no explanation for what happened."
Belichick also said he is cooperating with the NFL's investigation.