Pearl Harbor Remembrance Day Sunday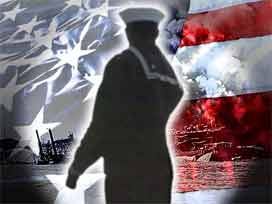 Gov. Dave Heineman is reminding Nebraskans to fly their U.S. and state flags at half-staff on Sunday in observance of the attack on Pearl Harbor 57 years ago.
Congress designated Dec. 7 as National Pearl Harbor Remembrance Day, and President Bush signed a proclamation ordering flags to be flown at half-staff nationwide.
More than 2,300 Americans died in the Dec. 7, 1941, Japanese attack on Pearl Harbor in Hawaii that brought the U.S. into World War II. Those killed in the attack include some 900 still entombed in the sunken USS Arizona.