Pearl Harbor survivor remembers "Day of Infamy"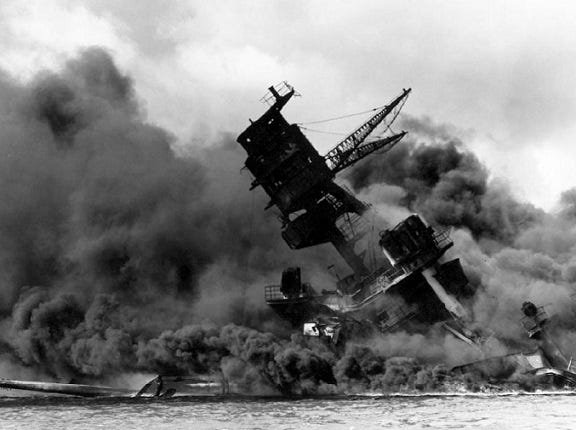 Posted By: Kayla Bremer
8@klkntv.com
Dozens came out to pay tribute to those who died in the attack on Pearl Harbor. Two survivors were at the ceremony and one shared his story.
"A date which will live in infamy…"
President Roosevelt addressed the nation after Pearl Harbor was suddenly attacked by Japanese forces.
Today marks the 71st anniversary of the devastating attack that took 27–hundred U.S. Military and civilian lives.
"We were trying to make peace with Japan and they turned around and hit us when we weren't looking," Pearl Harbor survivor and retired Marine Earl Brandes said.
The attack on Pearl Harbor prompted the start of World War II that would lead to the deaths of 400,000 more Americans.
"We were caught with our pants down…I might say that. We really weren't ready for war," Brandes said.
Marine veteran Earl Brandes spoke about his experience Friday at the ceremony in Antelope Park. He said that Sunday morning, 71 years ago, started out like any other. He was reading the paper in his cot when he started to hear the explosions.
By the time the second wave of bombs hit, Brandes had loaded his gun and was ready to fire.
Years later.. The damage was still visible.
"I got there in late '44 and saw a lot of damage. They had planes pushed up in piles and also a lot of damage at Hickim Air Force Base. They had patched up the bullet holes in the concrete," WWII veteran Joe Meehan said.
Both veterans say it's important to share the history with younger generations. Several decades later, 91–year–old Brandes says he's grateful to tell the tale.
"Oh I'm always thankful. Everyday is a good day."
There are now seven Pearl Harbor survivors living in Nebraska.