Pelini Adds Another Texas Recruit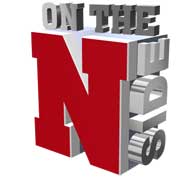 For the third time this week, a Texas high school football recruit has given his oral commitment to play for the Huskers.
Nick Ash, a 6'5″ offensive lineman from Keller, Texas, gave his verbal pledge on Thursday.
That's the Big Red's 6th oral commitment from the state of Texas, and 9th overall.
For more information on Nick Ash and the rest of the 2009 recruiting class, go to BigRedReport.com.