Pelini Likes Tempo after Break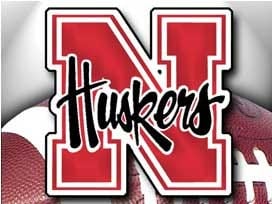 Posted By: Sports
The Nebraska football team returned to its 2014 spring practice schedule Monday afternoon after a 10-day break for spring break. The Huskers practiced in full pads for two hours inside the Hawks Championship Center as well as outside at the Ed and Joyanne Gass practice fields.
Nebraska Head Coach Bo Pelini was impressed with the team's effort Monday, noting that he was happy with the overall tempo the team played with despite having 10 days off prior.
"I thought coming off of spring break—I thought (practice) was pretty good," Pelini said. "Coming off of the break I thought the tempo was pretty good, and I thought the recall was pretty good."
Pelini did mention that the team still has plenty of room for improvement before the annual Red-White Spring game on Saturday, April 12 at Memorial Stadium.
"Like I told our guys, we have to pick it up and keep working here and finish up the spring the right way."
Newcomer Byerson Cockrell is starting to make a name for himself on the Blackshirt defense. The junior transfer from East Mississippi Community College has been impressing the coaching staff with his quickness and the corner and nickel position.
"I like everything about Byerson Cockrell. We have played him at nickel and at corner and I think he has really picked up things well," Pelini said. "He competes, he is fast, he can change direction, he is fast and he is physical and plays with an attitude."
The 6-0, 180-pound Cockrell has three years to complete two seasons of eligibility at Nebraska. Cockrell made a strong impact during his two seasons playing for Coach Buddy Stephens. In 2013, Cockrell played safety for the Lions and had three interceptions for 128 yards, including a 58-yard interception return for a touchdown. He also added 33 tackles, four pass breakups, three tackles for loss and two sacks.
After a scary moment at practice before spring break, junior offensive lineman Ryne Reeves of Crete returned to practice Monday. Pelini said that anytime anyone has any pain or injury in their neck, the first move is to take extra caution immediately.
On the offensive side of the ball, junior Elmwood native Sam Burtch continues to make a push to be one of the starting wide receivers this fall. Burtch who came on strong at the end of the 2013 season continues to impress the Husker coaching staff.
"He has exceeded expectations and really come a long way in a short amount of time," Pelini said. "He continues to keep getting better, he can do a number of different things—the guy understands how to play football."
The Nebraska football team will continue its spring practice schedule on Wednesday, as the Huskers prepare for their annual Red-White Spring game on April 12. Kickoff between the Huskers will be at 2p.m. (Central) and can be seen on tape-delay on BTN at 7 p.m. that night.