Pelini Says Burkhead is 100%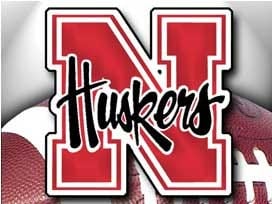 Posted by: Sports
Nebraska Coach Bo Pelini met with the media Friday afternoon in advance of Saturday's Big Ten Championship Game to preview the Huskers' game with Wisconsin.
COACH PELINI
THE MODERATOR: Good afternoon, welcome to Indianapolis, to the Big Ten Football Championship Game. We're now joined by Nebraska head coach, Bo Pelini of the Legends Division champions. Coach will make an opening statement, and we'll move on to your questions. Coach?
COACH PELINI: Yes, well, I know I speak for everybody with our program, we're honored to be here. We're glad to be here to play in this championship. The Big Ten always does everything first class, and we're excited to be part of this game. You know, it's been a tough year. It always is. A lot of parity in the league.
You know, it was difficult getting here. We're excited to be here and looking forward to the opportunity to play an excellent Wisconsin team. We're looking forward to it being a heck of a football game.
Q. Rex Burkhead, do you expect him to play? Do you expect him to start? What, if any tactics are there?
COACH PELINI: Rex Burkhead is 100 percent. Looking forward to the game. I mean, he obviously came in and kind of knocked the rust off last week in the second half of the Iowa game, and you know, it's business as usual for Rex and other than the two sustained injuries we had on the D line and O line last week with Jackson and Steinkuhler, nothing has changed injury wise for us.
Q. 2009 Big 12 game, Texas was 12-0 and No. 3 in the polls. Oklahoma the following year was a little bit higher in the polls. This year it's a little different, you guys are slight favorites. What's the feel been like around the team this week with that in mind?
COACH PELINI: I don't think that's really entered into our thoughts. The last thing we thought about was Oklahoma or Texas and what was going on. Every game was a challenge. Our team, believe me, they have full respect for this University of Wisconsin football team, their program.
It's going to be a battle. We understand that. We understood that going in and we knew a couple of weeks ago that that was going to be our opponent if we were able to win out and win our division. And that gets your full attention. This is a good football team we're playing tomorrow night.
Q. It's only your second season as a member of the Big Ten, and to be in a conference championship. What do you credit your team's success to thus far?
COACH PELINI: Well, like I said, we're honored to be in this game. Second year in the league, it was a lot more familiar the second time around than it was the first year. We had our growing pains, so to speak, the first year. But I think one of the keys to our football team this year is I think they've shown the type of character I believe you have to have to have a good football team.
We've won games about every way imaginable here, and we've had some comebacks. We've been behind the eight ball a couple times in the second half, and that only happens you're only able to overcome games like that if you have good character, good leadership, a belief in team, and a strong willed group, and I think we have that.
I said that all along that I really like this senior class. This is really the first group that I've put together when I came to Nebraska that was my first recruiting class. So we have some fifth year a good number of fifth year seniors, some fourth year seniors, and guys that have been around the program and grown up in the culture, and really helped solidify the culture that myself and the coaching staff have been trying to build since we took over whatever it is, five years ago.
Q. Wisconsin had at least five total missed starters for this game, four on the defensive side. Do you see anything different with their defense recently than what you saw back on the 29th?
COACH PELINI: No, I think Wisconsin just, they do what they do. They're extremely well coached. They're a very smart group. They're very disciplined in how they play. I think that they do a heck of a job of executing. I've said this a lot, that is the sign of a good football team and a well coached football team. It's not always about X's and O's and tricking the other guy. It's about doing what you're doing and playing with great execution and great effort and passion. That is one thing that Wisconsin does in all three phases of the game: offense, defense, and special teams.
They're a good defensive football team. It starts with being good up front. They're good and physical on their fronts as far as their defensive line is concerned, and their linebackers are extremely active. They're guys that have been around for a while and play really good football.
I think their secondary has grown and gotten better as the year has gone on. That is the sign of a good team. They're a lot better football team than the team we played at the end of September, and I believe we're a better football team too. That's to be expected late in the year.
Q. Your philosophy has always been next man up, do what we do. You have two big injuries offensively and defensively up front, it is going to be the next man up. Are you concerned at all about personnel groupings that you may or may not have going into tomorrow's game?
COACH PELINI: No, like I said, you can't let you know, as far as the game, you're going to lose a guy here and there. You're going to have your share of injuries as the season goes on, and guys it gives other guys an opportunity to step up. Having Rex back for us I think is big. We're going to have a whole other option there as far as somebody to carry the football. I think that will make Ameer that much more effective. Take some of the carries off for him. And across the board, I think our guys had a really good week of practice, and now it's time to put it to the test and go out there and execute. That's what it's going to come down to, making plays when the time comes.
So I feel like we have our full gamut, everything that we want, offensively, defensively at our disposal, and I have a lot of confidence in the guys that are going to be playing. Even the guys that are filling in for the two good football players we lost last week.
Q. A Taylor Martinez question for you, how was he able to make so much progress the last couple years he was here?
COACH PELINI: You look at Taylor, and he burst on the scene so quickly in his first year, and I always laugh, because he had so much success early pretty quickly. Talking about shooting to be a Heisman candidate. I'm like, well, timeout here. He didn't even know what he didn't know at that point. To his credit, he came on the scene fast. He's been through some difficulties.
But every step of the way Taylor has kept working at the game. Working to get better day in and day out. He had a great off season last year. This is his second year in Coach Beck's system. This is the first time of the year that he's been in the system, now going on the second year. I think that's helped him. He's a lot more familiar with what we're trying to do. He's confident. I think he's managing the game very well, and I think he's making progress. He's a lot better football player this year than he was last year, and it should be because he's put the work in. Usually when you put the work in it pays off for you, and he's definitely done that. He's gotten steadily better.
There is a lot more out there for him. There is still a lot of room for improvement. He'd be the first one to tell you that.
Q. Most people view him as an introvert. Do you see that? Has he come out of his shell somewhat this year?
COACH PELINI: He might be an introvert with the press or he doesn't like the attention and all that. It's been a growing process for him, as far as that is concerned. When you're the head football coach or you're the quarterback in Nebraska, there is a certain responsibility, there is a certain limelight that's going to be on you. You know, it will be easier for a 39 year old, 40 year old guy to handle that who has been around the block a little bit, than it is for an 18 or 19 year old guy who gets thrust into that spotlight.
I think it's taken Taylor some time to learn how to deal with that, how to manage it. I don't think he really enjoys it a whole heck of a lot. But I think he's learned to embrace it, and he's gotten better at it as his time has gone on. You've got to give him a lot of credit for that.
Q. Last time you guys played Wisconsin you had a slow start. Players said it was a little too overhyped. How do you control that? How do you keep them calm in such a big game?
COACH PELINI: Well, obviously they're going to be excited. Wisconsin's going to be excited. There are always emotions when it comes to a game like this. We've got to keep it under control. At the end of the day, it comes down to execution. You're going to be everyone's going to be flying around and hyped up. There is going to be a lot of energy out there. But you have to learn how to control it. Make sure you can take all that energy and focus it in the direction that allows you to do your job. That's what it comes down to.
That's what this game comes down to. It's the ultimate team game. It's about doing your job. You can't let all the extracurricular things, your emotions, the crowd, the atmosphere, anything else take you away from the focus that enables you to play the best football you can for your teammates.
Q. Wisconsin's also going to have a different quarterback tomorrow as opposed to the quarterback they had back in September. Did Curt Phillips change the way you had to prepare for this week? Or does it not matter who they play at quarterback?
COACH PELINI: Well, it always matters who you play at quarterback. But he's a good football player. Their offense doesn't change much. I think they've shown that they're not afraid to run him, and that adds a little bit different dimension to what they do. But at the end of the day they're going to run their offense and be committed to what they do. Their running game, their play action, the things that they developed over a long period of time.
I think their offense has gotten better as the year has gone along, and he's done a good job managing the offense and making plays.
Q. While Wisconsin has spent some time this week working on finishing, seemingly that would be an area where you guys have an advantage. Why have you had such success finishing game this is year?
COACH PELINI: Well, I don't know. I don't know it's something you can really work on. It's something you either do or you don't. Every game's a little bit different. Every situation's a little bit different as far as how the game goes and situations that come up.
Like I said, kind of what I said early on, our kids have shown a lot of character and a lot of resolve. Let's face it, we've had some good fortune in a couple of situations where we've had to come back. It comes down to making enough plays to win the football game, and we've been fortunate enough to do that in a number of cases.
Obviously, Wisconsin has lost some very difficult football games. You look across the league and across the country, and there is tremendous parody out there. Every week is a battle. You're going to win some and you're going to lose some. It's difficult.
I believe our experience in those close games and having some success there, hopefully that will help us tomorrow night.
Q. This being a rematch game, from your experience, how much can teams change, and how much does that change the game plan? Do you expect a lot of wrinkles or not much when you play a team for the second time in the year?
COACH PELINI: I think there are always going to be a couple new wrinkles, whether it's the first time you're playing them, second time you're playing them. You watch film, and you're going to get a couple new wrinkles, maybe different formations, whatever.
I coached in the NFL for nine years, and you play your division opponents twice a year. So I have experience with it, and I think it's a different time, different place. You've got to be prepared for whatever they throw at you. Both teams are going to have to make adjustments along the way. The players are going to have to make adjustments along the way, and it's going to come down to who executes the best.
Q. You got a chance with the win tomorrow to win 13 games in the Big Ten Conference in two years, which would be more than anybody else in the Big Ten. Against a team that's got a shot at three Big Ten titles in a row. Can you talk about transitioning the program into a new conference without much change in roster?
COACH PELINI: I haven't really thought much about it, to be honest with you. I'm just concerned with playing the best. As far as our football team, it's the next opponent. It's obviously a big game because you're playing for a championship, a title. That's all I put my focus on. You can ask me, I don't know how many wins we've had in the Big Ten the last couple of years.
I think that our football team, you know, you learn a lot about this conference as you move on. You learn a lot more about what you're going to have to do with what we have on our roster right now, what we're going to need going forward, the kind of athletes you're going to need to go to compete, especially on the defensive side of the ball to be able to match up with people and do the things that you have to do over the long haul.
On the surface, you would think when we first took over or we first decided to join the Big Ten, you think you're going to see a lot more pro-style offenses. That's going to be kind of the flavor of the day. Obviously, you play a team like Wisconsin, you play Michigan State, you're going to have that. You see a lot more of the spread, quarterback oriented things that are creeping up throughout the conference. There's probably a lot more variety that you see week to week in the Big Ten than you did in the Big 12. The Big 12 was pretty much a spread oriented deal. Here you've got to be able to adjust week to week and make adjustments, be prepared to play multiple styles.
Therefore you have to be able to match that up, you have to consider that as you're recruiting and make sure you're able to be able to do the things you want to do and be able to match up to a bunch of different offenses, make sure you recruit accordingly.
I think we've learned a lot over the last two years. I think that familiarity will help us as we go forward.
Q. Sounds like ticket sales have been slow for the game. Are you surprised at all? What are you expecting for an atmosphere tomorrow night?
COACH PELINI: I'm sure there will be a great atmosphere. I know Wisconsin travels well. Nebraska travels well. I don't care if there are ten people in the stands, it's going to be a heck of a football game. We're looking forward to it. I know I can speak for the Nebraska fans saying I can guarantee you there are going to be a tremendous amount of walk ups. Anybody we were talking about it in the back anybody that was at the Northwestern game and saw how many Nebraska fans showed up and how they represented our program and the passion that comes along with it, I would expect nothing less tomorrow night.
Q. With Coach Osborne retiring at the start of next year, how special would it be for you to win a Big Ten title, the first one for the Huskers for him and potentially a first Rose Bowl, should you go there with the win?
COACH PELINI: It will be big. It would be pretty special to be able to present Coach with a trophy. It would be pretty special. It means a lot to me. It means a lot to a lot of people, first and foremost the guys he coached, obviously the fans and everybody associated with the program. Obviously he's a special man. It would be a nice way to send him out.
Q. Have you ever talked about the excitement of playing 72°, or whatever it's going to be inside there today coming off the Iowa game? Do you think your offense benefits?
COACH PELINI: Well, I think any offense benefits from playing indoors compared to what we played in last Friday. That was difficult. It was cold. Obviously, the wind was a big factor in the game. Taylor's from California, so he hasn't played many games like that. Though he played well, those were some difficult conditions.
So it will be nice to be indoors, to be playing in a controlled environment. That won't just benefit us, obviously. That will also be more ideal for Wisconsin in the same respect.
Q. I wonder if you could shed some light on the offensive line situation? Who are you planning to start at that spot tomorrow?
COACH PELINI: I don't think that we've I don't know what they've decided to do right now. You're going to see them both. You're going to see Pensick. You're going to see Pelini. Who starts the game, we'll see. You'll see them both. You're going to see a mix of guys that go through there both at the left guard spot and the center spot. It's not going to be much different than how we played in the second half of the Iowa game.
Q. In the Big Ten Championship, now that you've been in it for two years, what impresses you most about other teams in the Big Ten, and how did that compare to the two other leagues that you've been in? I understand you're focused on tomorrow's game, but from the big picture perspective, where's the identity of this league right now?
COACH PELINI: It's a physical league. It's physical. As you go through it there is great size in this league. You look up front and across the board, you look at a number of the opponents we've played not just big up front, talking about big at the linebacker position, the wide receiver, skilled guys. There is great size and great physicality. That is something that is a battle every week. It's a physical game every single week when you go.
Probably, I don't know how to compare it to the Big 12, because I don't want to sit there and say the Big 12 is not a physical league. It's a different style of football. At least when I was in the Big 12 it was a lot of spread out football. The Big Ten is a run first. It plays great defense. I think you see a lot of really good defenses in this league. They play good defense. The yards are hard to come by, just a little bit more physical nature.
Every single week, I was sitting there and I look down and look across the field at the opponent, and I see the size of the guys across the board that we're going to line up against. I shouldn't say it takes me back, but it's something that you it catches your attention every single week. It's good looking football teams and you know that it's going to be a physical contest every single time you line up.
Tomorrow will be no different. Obviously Wisconsin is known for their size and their physicality. To me, that is the number one reason why they've been to the Rose Bowl the last two years. They've taken on the personality of their coach. I know from being around him as a player. He was physical, tough, that was his trademark. That's the way his football team plays, and that was a good recipe for success.
Q. I wondered what you've seen from Eric Martin throughout the year?
COACH PELINI: I think Eric's had a tremendous year for us. He's a guy that obviously started his career at linebacker and we've moved him to defensive end. He brings great energy. He plays with passion. He's a hard guy to block. He's a pass rusher. He's had a really good year. You talk about it in every regard and how he's rushing the passer, that becomes obvious.
As far as tackles for loss and the energy he plays in. He's a physical guy. Although he's not the biggest guy he has tremendous power. He's had a tremendous year for us. I give him a lot of credit. He's come out and made his senior year the best year he's had up to this point.
Q. Talk about realigning divisions. Do you think Nebraska and Wisconsin should be in the same division playing every year?
COACH PELINI: Well, that's not my decision. But I kind of like them over on the other side (laughing). I don't know. We're going to have to look at parity. You would think that I kind of like the way they've broken up the divisions. It seems to be fair right now.
If they take one of each of those other teams and put them in one division, that seems to make sense to me rather than to take Wisconsin and put them on our side and it's already a war week to week. It's going to be difficult no matter how they do it. But I think I kind of like where Wisconsin is right now (laughing).