Pelini Talks Iowa Win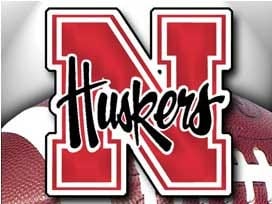 Posted by: Sports
Nebraska head coach Bo Pelini
Postgame quotes
Nov. 23, 2012
Opening statement:
Well, that was hard. We knew it was going to be that way. We knew it was going to be hard. We told our team that. With everything Iowa had going on with it being their senior day and the whole deal. And those were tough conditions out there. I don't know if we played our best, but we did what we had to do. We got it done. We're proud of our team, and we give Iowa a lot of credit. They played hard. It was difficult. It was a game of field position. I thought we did a really good job, other than the first drive defensively, we played really good. We played physical. That's a physical team. I told the team in the locker room before the game it was going to be about winning on the line of scrimmage and being physical up front on both sides of the football. We did that well enough to win the game.
Regarding Rex Burkhead, what was the decision making process at half time?
I talked to him. I thought it would be a mental boost for us. I talked to him, and I talked to the trainer. I went into the game thinking I was only going to play him if we needed him, and I thought we needed him at that point. The other guys were running good too, but I thought it was something that would give us an emotional boost. He's a huge part of our team and gives an emotional lift. He gives us another weapon. Rex just gives us another element.
Talk about winning six in a row.
I believe in this team, and honestly I'm proud of those kids in the locker room. We're not done. We have one left. I told them enjoy it today, but we're looking for something more than winning our division. The team has come together, and put ourselves in this position. After Ohio State, I thought that is what we were capable of doing. We're going to have to play well next week.