Penn State's Bill O'Brien named Big Ten Coach of the Year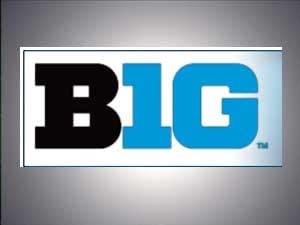 Posted By: Sports
Penn State head coach Bill O'Brien has been named the Big Ten's coach of the year.
O'Brien, then the New England Patriots' offensive coordinator, was hired earlier this year to replace Hall of Fame head coach Joe Paterno, who was fired last year in the aftermath of child sex abuse charges against retired assistant coach Jerry Sandusky. O'Brien led the Nittany Lions to an 8-4 record, going 6-2 in conference play. Six Nittany Lions obtained first-team All-Big Ten status. In addition to coach of the year honors, the Big Ten on Tuesday named Ohio State quarterback Braxton Miller offensive player of the year and his Buckeye teammate, John Simon, defensive player of the year.
Penn State defensive end Deion Barnes was named the conference's freshman player of the year.