People gather in Lincoln to find solutions to highway safety issues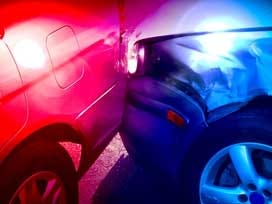 By: Rachael Witter
rwitter@klkntv.com
Hundreds gathered today in Lincoln to find solutions to highway safety issues.
The goal of the special meeting was to educated people on safety issues. Highway officials and law enforcement put their heads together to tackle how to make improvements.
Distracted driving, impaired driving, safer intersections, seatbelts and young drivers are all topics addressed at the Nebraska Highway Safety Summit. Law enforcement and highway officials, among others, worked together to formulate a "Strategic Highway Safety Plan." It's a plan that's designed to reduce fatalities on the roadways.
"We started off this year not as well as we did last year so we know that we can't be complacent. We've got to work very hard and we need to engage an awful lot of individual communities, people to make this happen and we know we can," said Administrator with Nebraska Highway Safety, Fred Zwonechek.
During the conference, attendees break into five groups to brainstorm solutions for common causes of roadway fatalities. Rob Reynolds is Co-Founder of "Focus Driven," a non-profit that raises awareness on distracted driving.
He says there are a few ways to reduce the risk of distracted driving deaths. "We need to have laws that protect people from distracted driving. We need to have enforcement and investigation techniques at the scene of a crash and then we need to have follow-through in the form of education where we're telling people the right way to conduct themselves in a car," he said.
"The more pressure we put on ourselves to stop and think about what we're doing, the better we're all going to be," said Zwonechek.
They take the ideas gathered today and work on implementing them in the future. It will all be a part of the next highway safety plan.