People's City Mission over capacity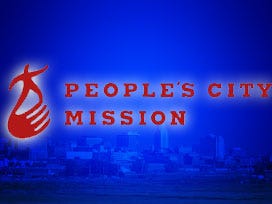 The People's City Mission is also feeling the effects of frigid winter temperatures.
It may just look like cramped cots in close quarters, but Richard Aplend says it's a life saving sanctuary. "There's no place out there. To be under a bridge isn't going to cut it."
Aplend is just one of nearly 200 men staying at the People's City Mission during this unbearable winter weather. Aplend had even been asked to leave once before, but now everyone is allowed back. The emergency shelter more than 40% over capacity. Executive Director Pastor Tom Barber says, "I think you see more depression, particularly when people are outside in the cold for very long."
Though they're running out of room, Barber says they'll turn there everyday dining room into another massive sleeping area if need be. He says they just want to make sure everyone stays safe. "If people see anybody in the next day or two in this cold weather, just encourage people to go to the Mission. We'll go pick them up or they can give them a ride, just get them over here.