Perlman makes State of the University address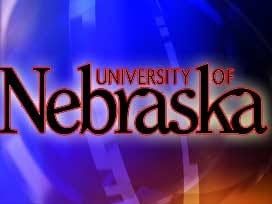 Chancellor Harvey Perlman delivered his annual state of the University address Thursday. "There are good days and there are bad days and this is one of them," Perlman said.
Speaking to a packed house Chancellor Harvey Perlman gave his state of the University address It included praising the university for enrollment numbers, getting Innovation Campus underway and the generous amount of research dollars received.
But also hit on the budget. Perlman has said UNL needs to shave $5.2 million from its 2 year budget. But says it's hard to determine where those cuts will come from. "We're looking at all areas of the University hopefully we can find places where one can achieve efficiently but you know after doing this after 7 years and now doing it the 8th year it becomes increasingly difficult to find programs that aren't critical to our success," Perlman said.
Also a concern was the state's overall budget. Perlman talked about further cuts to UNL as legislative committees are meeting to deal with what could be a 680 million dollar budget deficit.
"We are concerned with the budget circumstances in the state of Nebraska but I think we have an extraordinary opportunity to the prosperity of Nebraska if they make the investment necessary for us to continue," Perlman said.