Pershing Center holds final event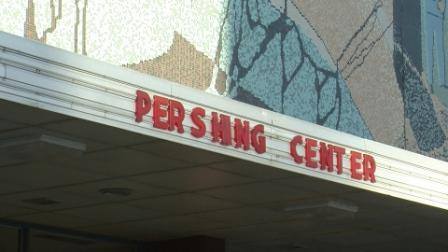 By: Lauren Fabrizi
lfabrizi@klkntv.com
A bittersweet moment Saturday night as the No Coast Derby Girls geared up in the Pershing Center one final time.
"We laugh and sing and dance," player Jessica Northup said. "There's a lot of memories in this specific venue that makes it so important and special."
It's the end of an era for the Lincoln landmark as tonight's roller derby event marked the last one before it closes its doors.
The Derby Girls have called it their turf for nearly a decade. Saturday, they recalled their wins and losses inside that auditorium.
"There's a lot of blood, sweat and tears that have been on the floor, it's a great floor to play on," player Andrea Thompson said.
It was a tough night for Bella Fire, too. Although a Kansas City native, Fire said she practically grew up inside the auditorium. From ice skating there at a young age to roller derby competitions as a Warrior, she and her team held back tears as they warmed up.
"Walking into Pershing, it has smelled the same for years," Fire said. "It's this moment of nostalgia when you walk in."
Tickets to the game became keepsakes as families filed in and grabbed that last beer or that last bowl of nachos. From countless concerts to rodeo shows and carnivals to hundreds of graduation ceremonies, it was a trip down memory lane for those who came out.
"I've seen Motley Crew, I've seen Big 'N Rich," Alter Waltrob remembered. "I've seen quite a few concerts."
"I remember coming to the circus here when I was a kid, we came to the circus this year with the kids," Buffy Crawmford said. "Being able to see the roller derby girls is a great way to launch the new arena and end the Pershing run."
The Pershing Center officially closes the end of this month. Many workers have transitioned over to Pinnacle Bank Arena.