PETA asking for reaction from Eichorst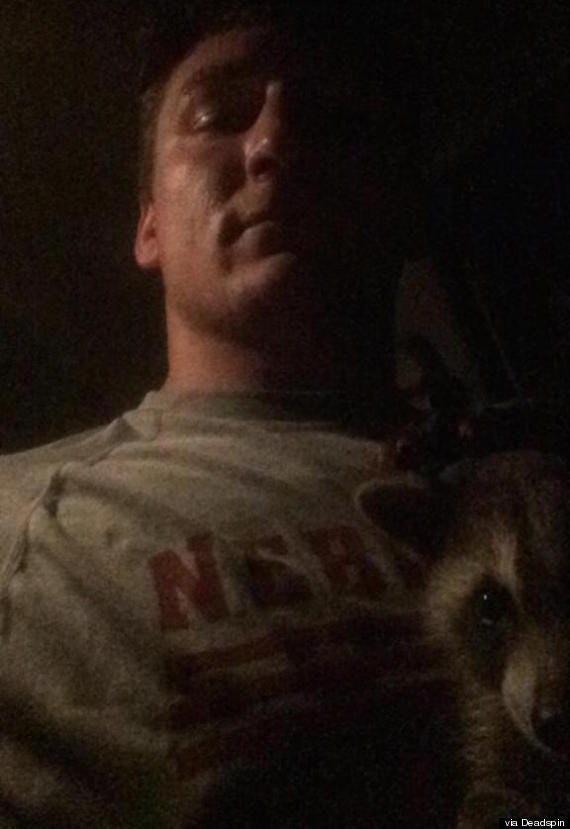 By: KLKN News Room
8@klkntv.com
After Jake Gangwich was bitten by and killed a raccoon, PETA is asking for Shawn Eichorst to do something. They have sent this letter to Shawn Eichorst and media outlets.
PETA's letter to Shawn Eichorst, the University of Nebraska's director of athletics, follows.
December 10, 2014
Shawn Eichorst
Director of Athletics
University of Nebraska–Lincoln
Dear Mr. Eichorst:
I'm writing on behalf of People for the Ethical Treatment of Animals (PETA) and our more than 3 million members and supporters, including those who live in Nebraska, in response to news that Cornhuskers junior defensive end Jack Gangwish took a selfie with a raccoon he spotted on the side of the road and then used a wrench to kill the raccoon. No animal deserves to be bludgeoned to death, and cruelty is not acceptable under the law. It's time for acts of cruelty to animals committed by players to be taken extremely seriously, and with violence in football culture now under the microscope, this is the time to address the issue.
The link between cruelty to animals and violence directed at vulnerable human beings is well established. We ask that the University of Nebraska–Lincoln call for swift discipline of any player who abuses an animal and heed the National District Attorneys Association's advice that taking "animal abuse as seriously as crimes against humans is important" because when "any form of violence is present in a home, others may be at risk." According to the Association of Prosecuting Attorneys, 76 percent of people who abuse animals also abuse a family member, and the American Psychiatric Association identifies cruelty to animals as one of the diagnostic criteria for conduct disorders.
Student athletes are set up to be role models, so it's critical for the university to send its players the message that bullying and abusing anyone is unacceptable. To help avert future tragedies, may we suggest that you require all student athletes to receive empathy training, which would give them more self-respect and positive guidelines for how to behave toward others? Former Atlanta Falcons quarterback Michael Vick completed our eight-hour basic class in empathy and animal protection at PETA's headquarters following his arrest for involvement in dogfighting. Perhaps if he had taken such a course in his college years, he might never have caused such suffering and would have avoided jail time.
We would be happy to assist you in making these positive changes and look forward to hearing from you soon. Thank you for your consideration.
Very truly yours,
Ingrid E. Newkirk
President