Petitioners think public should have a say in ordinance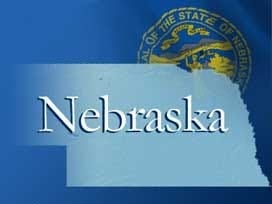 By: Kali Nicole
knicole@klkntv.com
Petitioners say they've been working non-stop since the issue passed Monday night to get the papers together, and now they're telling us, signing them doesn't mean you're against the ordinance, just the process the city took to pass it.
"I'm going to be taking it to my friends, I may be taking it to my church," said Hannah Buell. Buell is one of around 100 registered Lincoln Voters taking to the streets, asking for signatures to stop the "fairness ordinance" from taking effect, and get the issue on the November ballot.
"I just graduated from UNL recently so I have a lot of friends that are really concerned about this because we don't want this kind of issue to come to our city, without the people having a voice in what the potential consequences are," Buell said.
Two organizations, the Nebraska Family Council and Family First are coordinating the petition drive. The corner of 11th Street and "E" Street is where registered voters can go to sign their names and where Al Riskowski is defending the movement.
"It's the way the charter expressly lays it out, that it needs to go to vote of the people, so I believe people are quite upset feeling that the City Council is not following the City Charter," said Executive Director for Family Council, Al Riskowski.
But you may remember Monday, when the ordinance was voted on, what one argument was for that. "You DID get to vote, you went to the ballot box and elected seven people. If you don't like what they do, you have an obligation or an opportunity to go the next time they're up and change that," said City Council Member, Doug Emery.
Something Buell says she'll do, but not before she gets her fair share of signatures to reach the nearly 2,500 needed to bring the ordinance to a vote.
Those signatures need to be in by May 29th. If organizers fail to get enough, the ordinance will go into effect.