Petteway Earns All-Big Ten Honors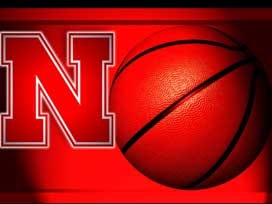 Posted By: Sports
Petteway Earns All-Big Ten Honors
Lincoln — Terran Petteway was honored Monday night, as he was a third-team All-Big Ten selection by both the coaches and the media. Petteway, a 6-foot-6 junior guard from Galveston, Texas, leads the Huskers and ranks fourth in the Big Ten in scoring at 17.8 points per game. He also tops the Huskers in assists (2.8) and blocked shots (0.9), while ranking second in rebounding (5.0). He is one of only nine players in the country – and one of two from a power conference – averaging 17.5 points, 5.0 rebounds and 2.8 assists per game.
Petteway reached double figures in 28 of 30 regular-season games, including a career-high 32 against Michigan State on Jan. 24, while he averaged 25.5 points and 5.5 rebounds per game in a pair of matchups against regular-season champion Wisconsin. In all, he had 12 games with at least 20 points, including six in Big Ten play. In conference play, Petteway finished fourth in scoring (16.9 ppg), 14th in assists (2.9 apg), and sixth in 3-pointers per game (2.2 per game). It is the second time that Petteway has been honored by the Big Ten, as he was a first-team selection in 2013-14.
In addition, senior Trevor Menke was chosen as the team's sportsmanship nominee, as one member of each team is selected for their contributions off the court.