Petteway Named to Preseason All-Big Ten Team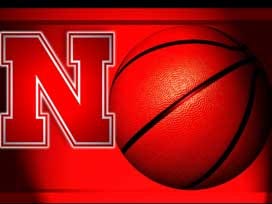 Posted By: Sports
Petteway Named to Preseason All-Big Ten Team
Chicago — Nebraska junior guard/forward Terran Petteway was honored Thursday morning, as he was chosen for the preseason All-Big Ten team.
The five-member team, which is selected from media members from around the Big Ten region, were announced prior to the opening session of Big Ten Media Day in Chicago. Petteway is a returning first-team All-Big Ten pick after averaging a conference-high 18.1 points and 4.8 rebounds per game in 2013-14.
He is the first Husker chosen to a preseason all-conference team since Aleks Maric in 2007.
In 2013-14, Petteway became the first Husker to lead the conference in scoring in over 60 years en route to earning first-team all-district accolades by the NABC (coaches) and U.S. Basketball Writers Association (writers). He was a consistent scorer for the Big Red, reaching double figures 30 times in 32 games, including a pair of 30-point outings. He had a career-high 35 point game – the most by a Husker since 2008 – against Minnesota. Petteway had many of his best games against NU's toughest opponents, averaging 20.8 points and 4.9 rebounds in 12 games against top-50 RPI teams last season.
Petteway is joined on first team by Indiana's Yogi Ferrell, Caris LeVert of Michigan and the Wisconsin duo of Sam Dekker and Frank Kaminsky. In addition, the conference released the top three teams in the preseason poll. Wisconsin was a unanimous choice to win the league with Michigan State and Ohio State picked second and third, respectively.