Phone scams reach customers in Lincoln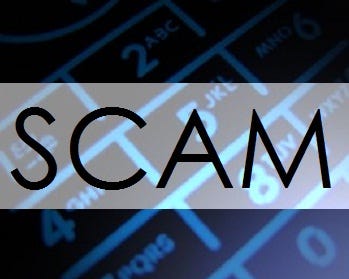 By: Jenn Schanz
jschanz@klkntv.com
During Sunday's Super Bowl, Debra Nelson–Rezac of Lincoln got a strange
voicemail on her cell phone.
It was static, but offered $35 off her next Verizon bill. She felt suspicious, and called Verizon.
They said it was scam.
"I thought my cell phone would always only be people
that I gave my number to, and now it's not," she says.
Debra's been the first person in the Lincoln area to be targeted by this
particular scam, but the Better Business Bureau says cell phone scams are on
the rise.
The latest trend? They're calling it the "one ring
scam," because the scammers generally hang up after one ring.
Branch Manager of Lincoln's BBB says "the scammers are using computers and blasting to many, many, many cell phones and then hoping someone's going to pick–up."
Or call back…Fritz says those
curious enough to call back can get charged up to $30.
The BBB says the "one ring scam" is
relatively new, coming to Lincoln
in just the past few weeks. They suspect the scam is coming out of the Caribbean, and that the scam artists, are working
anonymously.
Even though she didn't lose any money, Debra says knowing
cell phones are now vulnerable to scams, is a big concern.
"They're going to ask for name, your phone number, your
address, and once they get that, then it's all identify theft," she says.
According to the BBB, the only way to make sure you're safe from
scams, is to not answer.
"We're really suggesting if you don't know the number
do not pick it up," says Fritz.
If you have already been scammed, the BBB says you should call your cell phone carrier immediately and explain the situation.