UPDATE: Pickup pummels through Lincoln building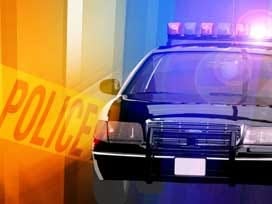 By: Bill Schammert
bschammert@klkntv.com
UPDATE: It's not something you see everyday. A truck barrels some 50-feet into an office building.
It happened at the corner of 33rd and Pioneers, inside the Pioneer Plaza Office Space. Lincoln Fire and Rescue isn't exactly sure what happened, but say most likely the female driver pressed the accelerator when she thought she was pressing the break.
"Fortunately, the part of the building that she went though was vacant office space and unoccupied and the driver of the vehicle was uninjured," LFR Capt. Dean Delany said.
There are no official estimates yet, but authorities say the damage inside the building is fairly extensive.
By: Newsroom
8@klkntv.com
A small pickup crashed into a building near 33rd and Pioneers this afternoon around 3:15 p.m. Lincoln Police say the woman driving the truck ended up 50 feet inside of the building before she stopped.
Fortunately, she crashed into a portion of Pioneers Plaza that wasn't occupied at the time of the accident and no one inside was injured.
Police said the woman didn't know how she crashed into the building but police speculate she hit the gas pedal instead of the brake. The woman wasn't injured.