Picnic Raises Money For Recovery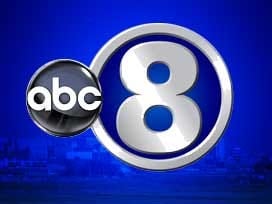 It's been four years since the death of Misty Smith–Luebbert.
But in an amazing turn of events it's been three year's she's been helping recovering addicts put their lives back together.
Around 3,000 people showed up to support recovering addicts and Misty Smith–Leubbert's family.
The woman who's death has left a legacy that's helping many.
Among the food, the friends and the fun were the families.
They're relatives of recovering addicts, children learning to adapt to change and the support system formed after an ironic twist of fate caused the lives of all the people here at Antelope Park today to be changed forever.
"It means a lot to see the memory of my daughter to live on in this kind of a cause. She was a wonderful counselor. She felt very strongly about her work, " says Leora Smith.
Leora Smith's daughter Misty Smith–Luebbert was a 7 month pregnant wife, friend and counselor to recovering addicts.
She was hit by a drunk driver 4 years ago on Mother's Day.
Misty was killed; her beautiful blonde baby girl survived.
Leora says, "It's just so hard to lose someone you love so much."
So to make it easier co-workers of Misty sprung the idea to turn her tragic death into a triumph for the community.
It's the third annual United For Recovery Event held in Misty's honor but benefiting all addicts that can't afford treatment.
The most hopeful and happiest way the First Step Recovery Center staff says the community can get healthy while helping misty's family learn to live and love again.
"She was a very giving person. So in life and in death her legacy and her giving goes on, " says Misty's Co-worker Jim Robinson.
Their goal was 10 thousand dollars today.
That's enough to put 10 addicts through treatment.