Pieces of history uncovered in Karma fire destruction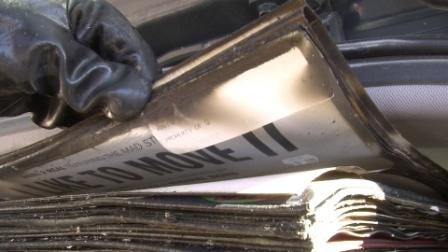 By: Lauren Fabrizi
lfabrizi@klkntv.com
It's been a week since Karma Nightclub & Cabaret downtown, formerly known as The Q, was up in flames, devastating the LGBT community and anyone who had connections there.
"I see this, and all I want to do is cry," performer Kortney Williams said the night of the fire. "It's like my second home."
"It's like a part of me has now been ripped out of my heart," performer Tony Hodge of nearly 15 years added.
Crews spent three hours last Saturday night battling the fire as the roof kept collapsing, and as the Karma community looked on, holding back tears.
But just more than a week later comes a ray of light as nearly 2,500 records from the last 20 years were uncovered.
"It's kind of surreal," owner Kyle Baun said. "I didn't think anything from upstairs would be salvageable, for records not to melt."
It's believed the fire started near the stage, but there's no cause yet. With recent weather conditions, it's been too dangerous for workers and fire crews to go inside.
Now that it's warming up, the walls should be knocked down this week.
"We'll be able to do our origins of cause within the area we think the fire started," inspector Don Gross of Lincoln Fire & Rescue said.
Sunday, Channel 8 Eyewitness News got a first look at the interior damage. Through all the debris, more pieces of history were found– pictures dating back more than 15 years.
"The memories will live on for a lifetime, even though the physical structure's gone," Baun said. "We'll take it one step at a time."
At this time, it's unknown whether the owner will rebuild or move locations.