Pierson-El Named Freshman All-American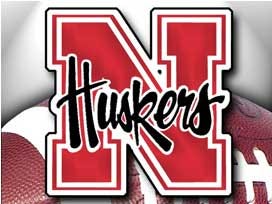 Posted By: Sports
Pierson-El Named Freshman All-American
De'Mornay Pierson-El received one final honor from a fantastic freshman season on Wednesday, when he was named the punt returner on the Football Writers Association of America (FWAA) Freshman All-America team.
Pierson-El returned 34 punts for 596 yards in 2014, returning three punts for touchdowns while averaging 17.5 yards per return. Pierson-El led the nation with his 596 return yards, 194 more yards than any other returner. He also tied for the national lead with his three punt returns for touchdowns, while ranking second in punt return average. Pierson-El led all freshmen nationally in punt return yards, punt return average and punt return touchdowns. He boasted two of the nation's eight-longest punt returns in 2014, and he was the only player in the country with a pair of 80-yard returns.
A native of Alexandria, Va., Pierson-El set Nebraska freshman records for longest punt return, most punt return yards, most punt return touchdowns and highest punt return average. Overall, Pierson-El's 596 punt return yards ranked third in school history, while his three punt return touchdowns tied 1972 Heisman Trophy winner Johnny Rodgers for the second-highest total in Husker history.
Nebraska's Special Teams MVP, Pierson-El broke out at Fresno State in the third game of the season, when he returned five punts for 150 yards. His 86-yard touchdown return in the second quarter was the longest return by a freshman in school history and the seventh-longest overall. Pierson-El was honored as the Big Ten Special Teams Player of the Week for his efforts at Fresno State. He earned the honor again in the final week of the regular season, when Pierson-El sparked Nebraska's comeback victory at Iowa. Against the Hawkeyes, Pierson-El set up the game-tying touchdown with a 41-yard return three plays into the fourth quarter. He then gave Nebraska the lead with an 80-yard touchdown return less than two minutes later.
In addition to his return game, Pierson-El emerged as a receiving threat for the Huskers in 2014. He caught 23 passes for 321 yards and four touchdowns, including a breakout performance against USC in the Holiday Bowl. In the bowl game, Pierson-El posted game-high totals of eight catches, 102 yards and one touchdown. In addition to setting career highs in all three categories, Pierson-El set a Husker bowl game record with his eight catches.
Pierson-El also rushed for 10 yards and threw a 16-yard touchdown pass in 2014. In addition to his freshman All-America honors, Pierson-El was recognized as a second-team All-American by the FWAA, USA Today and Sports Illustrated.
2014 FWAA Freshman All-America Team: http://www.sportswriters.net/fwaa/news/2014/allamerica150114.html