Pilot gets birds-eye-view of flooding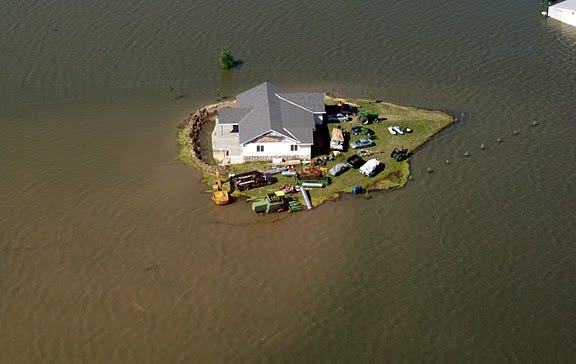 His photographs have given us a bird's eye view of the Missouri River flooding. Larry Geiger says the perspective from the sky brings to life the damage being done. His photographs show flooded roadways, homes, farms and the Fort Calhoun nuclear power plant. He says the change has been noticeable in the ten days he has been flying.
"I knew the flooding was happening but I could see the river 30 miles away. It was just absolutely unbelievable…it literally took your breath away. It looked like you were looking at a huge lake versus what is normally a tame river," Geiger said.
As for the future, Geiger says he will continue to document the rising Missouri and hopes his pictures can be useful.
To see Geiger's pictures just go to https://picasaweb.google.com/104592539075472798431/TheGreatMissouriRiverFloodOf2011?authkey=Gv1sRgCLLaoO7rm_qp1AE#