Pinkelman Posts Third-Place Finish in Shot Put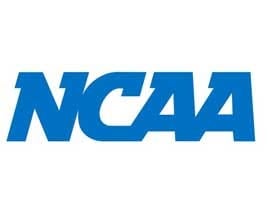 The Nebraska track and field team completed competition at the NCAA Outdoor Championships in Des Moines, Iowa, on Saturday as Luke Pinkelman came away with a third-place finish in the men's shot put.
As the Huskers opened the NCAA Championships with a national champion and three All-Americans in the discus on Wednesday, it was only fitting for Nebraska to close the championships with a third-place finish in the men's shot put and another All-America honor.
In the team standings, the Husker men finished tied for 11th with 20 total points, the best outdoor finish for the Huskers since the men posted a fifth-place finish at the NCAA Championships in 2003. The women finished with one point in the team standings (t-63rd).
Two-time All-American Luke Pinkelman came into a loaded shot put field for Saturday's Championships. Competing in the second section, he posted a mark of 63-11 1/4 on his first attempt before unleashing a throw of 64-8 1/2 on his second attempt to take the lead in the competition. He recorded a toss of 64-5 1/4 on his final attempt of the trials, as he moved on to compete in the shot put finals.
Moving to the next three rounds, Pinkelman posted no improvement in the fourth and fifth rounds. On the final round of the competition, he notched a throw of 63-1 1/2. His throw of 64-8 1/2 from the second round would hold up for a third-place finish, the highest NCAA finish for Pinkelman and would give him the third All-America honors of his career. Jordan Clarke of Arizona State moved into first place with a throw of 66-11 1/4, while Stephen Saenz of Auburn would post a second-place finish with a throw of 64-10 3/4.
Mara Griva and Anna Weigandt took to the runway in the women's triple jump competition. Griva, who returned after competing in the long jump on Thursday, closed her junior campaign with a 15th-place finish. Griva fouled on her first attempt before posting a mark of 39-11 1/4 on her second attempt. In the third round, Griva notched a leap of 42-4.
Weigandt, who was competing in her first NCAA Championships, followed her teammate as she recorded an 18th-place finish in the triple jump. With a leap of 40-2 1/4 on her first attempt, the 2012 Big Ten Triple Jump Champion posted a mark of 42-0 1/2 on her final two attempts of the competition.
The Huskers closed the NCAA Championships with a solid showing as Nebraska came away with five first-team All-America accolades and one NCAA title.
2012 NCAA Championships
Team Finishes
Men- (t) 11th: 20 points
Women- (t) 63rd: 1 point
NCAA Champion
Chad Wright- Discus
First-Team All-Americans
Chad Wright- Discus
Tyler Hitchler- Discus
Morgan Wilken- Discus
Bjorn Barrefors- Decathlon
Luke Pinkelman- Shot Put