Pinnacle Bank Arena hosts first UNL undergraduate commencement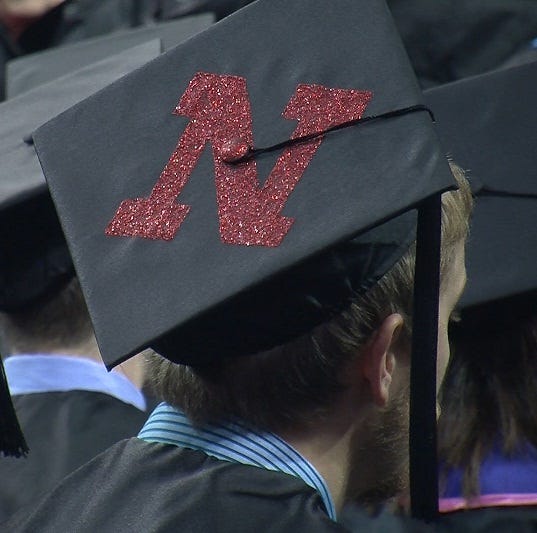 By: Lauren Fabrizi
lfabrizi@klkntv.com
Lincoln's newest landmark hosted its first official UNL undergraduate commencement Saturday morning. Hundreds of young men and women filled the Pinnacle Bank Arena, and welcomed it with mixed feelings.
"This new arena is just amazing, it's really cool to be the first undergraduate ceremony here," graduate Kristy Sastamoine said.
"I was kind of disappointed," graduate Eva White said. "I thought it was going to be much bigger. To me, it doesn't seem that much bigger than the Pershing."
Regardless of the students' views, the UNL undergraduate class of 2013 certainly made history in the new arena. Proud parents and graduates were all there to celebrate the once-in-a-lifetime milestone.
"Something that can bring a mother to tears," Bonnie Schwahn, a graduate's mother said. "To see the accomplishment and the work that my son has gone through."
"It's been a great experience, and I'm really excited to get this diploma," Evan Schwahn added.
Some grads already know exactly where they're headed next. Others said they don't have a definite plan yet. But no matter where the graduates end up, many said they'll always look back on their Nebraska experience with a smile on their face.
"You can be a farmer, you can be a city boy, you can be whatever you want," graduate Justin Spooner said. "It's a great state, really proud of it."
Upcoming events for the Pinnacle Bank Arena include the ribbon cutting ceremony on Aug. 29 and the Michael Buble concert on Sept. 13.