Pinnacle Bank Arena in the red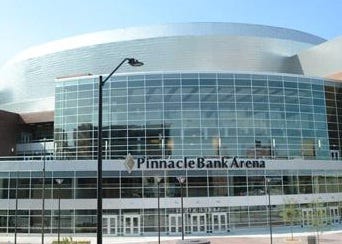 By: Lauren Fabrizi
lfabrizi@klkntv.com
After five months of operation, Pinnacle Bank Arena is in the red.
A January income statement shows the new facility is down $171,598 in operating expenses.
Steve Hubka, the city's finance director, said part of the reason has to do with Nebraska's basketball season putting a halt on concerts and other big events.
"During that time period, we've struggled a bit financially compared to the first couple of months," Hubka said. "As we proceed into the spring, basketball season's over. The line up for the arena will look much more like it did the first couple of months."
Hubka said concerts and events do not bring in the most revenue; sales from things like concessions and parking do.
But he said watch parties for Nebraska football had to be cut back because area restaurants complained they were taking money away from them.
The finance director also said the arena has incurred higher utility costs, including electricity, than expected, which is another reason for the arena's financial loss.
"We're looking at ways to in the future limit the peak usage and keep ourselves in a lower rate category," Hubka said.
Hubka clarified that the city of Lincoln is not responsible for paying back the bonds used to build the arena. That's the job of the West Haymarket Joint Public Agency.
But with the JPA's recent decision to fund $2 million of the Breslow Ice Center, the Watchdogs of Lincoln Government said it's an improper use of funds.
"We need to manage that money and keep it, just like the state of Nebraska keeps a rainy day fund, so that they can keep from having a negative cash flow," Jane Kinsey, the spokesperson for the Watchdogs, said.
Hubka, however, said while the debt is concerning, it's not alarming. He said the city has been addressing ways to cut costs and increase revenue, and still has seven months left in the fiscal year to turn things around.
"We're definitely hopeful that this will not finish the year with a negative number," Hubka said. "That's our expectation."