Pipeline debate on Capitol Hill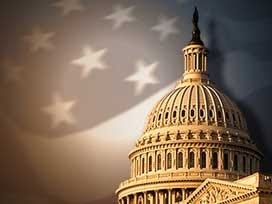 A Congressional hearing was held Wednesday morning on Rep. Lee Terry's bill regarding the Keystone XL Pipeline.
The State Department says a Republican bill that would strip President Barack Obama of his authority to decide on a Canada-to-Texas oil pipeline raises "serious'' legal questions. A top State Department official told the House Energy subcommittee Wednesday that the bill "imposes narrow time constraints and creates automatic mandates that prevent an informed decision'' on the Keystone XL pipeline.
The bill, sponsored by Rep. Lee Terry, R-Neb., would transfer authority over the 1,700-mile pipeline to the Federal Energy Regulatory Commission. Obama blocked the $7 billion pipeline last week, saying officials did not have enough time to review an alternate route that avoided environmentally sensitive areas of Nebraska. The plan by Calgary-based TransCanada Corp. would carry tar sands oil from western Canada across six U.S. states to refineries on the Texas Gulf Coast.