Pipeline plans delayed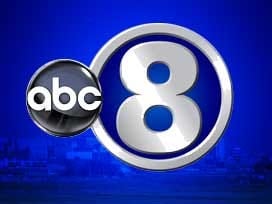 A $7 billion oil pipeline that would run through Nebraska is being delayed.
Every day, TransCanada's Keystone pipeline supplies 435,000 barrels of crude oil to American refineries. The new proposed extension would cut four to six feet below the surface through western Nebraska's Sand Hills and run to Texas.
TransCanada says the project would bring jobs along the way. A project manager tells us it will create 1,000 construction jobs.
It's where the pipeline would go is what worries Duane Hovorka and the Nebraska Wildlife Federation. He says he understands why the state department delayed putting out its environmental impact statement on the project. "The location runs through the heart of the Sand Hills and the Ogallala Aquifer. No pipeline is without risk, so why would we want to put it there near such fragile resources?"
85% of Nebraskans get their ground and drinking water from the Aquifer.
In the wake of the off shore oil rig disaster in the Gulf, TransCanada says land based oil transport is the safer way and in the case of any leak, crews can react quickly. The thick sand crude in the pipes only moves five miles per hour. "If there is a leak or problem, the pumps, the valves can be closed in a moment's notice to limit the impact of any leak or spill."
For Hovorka, the BP spill proves America should move away from oil altogether. "We need to find more clean energy sources to make pipelines like this unnecessary."
With the state department's extension to review the project, it could be months before it gives an environmental statement. Then Secretary of State Hillary Clinton has to decide if the pipeline is in the nation's best interest.