Pius X principal braves cold to fight hunger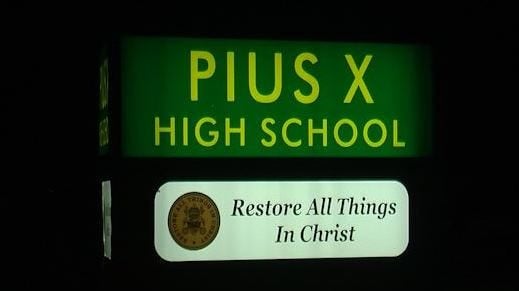 Posted by:Veronica Ortega
The principal of Pius X High School is waking up on the rooftop of his school this morning.
Principal Tom Korta made a promise to his students that he would spend the night under the stars if they collected the most food to feed the hungry. A pledge he fulfilled last night.
This is the second year in a row that Pius X won first place in the Southeast Nebraska Student Hunger Drive.
From Oct. 8 though Nov. 3, students collected food to feed the hungry in the community. Students collected more than 13,000 pounds of food. The students of Pius X collected 1,000 pounds.
Half of the food collected will benefit Catholic Social Services, and the rest will go to local food banks.