Pius X receives concussion training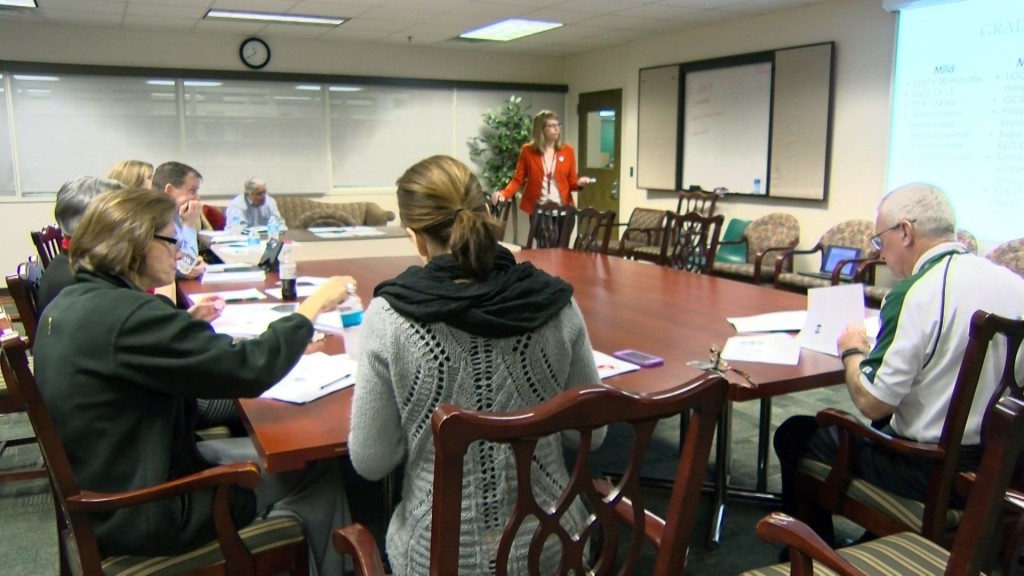 Posted By: Veronica Ortega
vortega@klkntv.com
Pius X is working with the Nebraska Brain Injury Association to learn more about concussions. The day long training program provided staff with the tools they need to help students.
Concussions caused by sports activities have drawn a lot of attention to brain injuries, but there's more than one way to get one.
"Certainly there are a lot of children that have concussion not just because of sports, but because of car accidents, and falls. So the idea of this training is to not only provide information about sports injuries, but concussions in general," says Peggy Reisher with the Nebraska Brain Injury Association.
Some of the things staff learned were the different types of brain injuries and the three levels of severity. Representatives from UNL's Center for Brain, Biology, and Behavior say most concussions fall under the mild category, but one of the most difficult things is actually identifying one.
"When we look into it clinically we find it was a more moderate injury, and so it's pretty different on how you manage that compared to a mild injury. So that's a subtlety that's pretty much been missed," says Dr. Arthur Maerlender.
Teachers say they also want to support students that have suffered concussion once they head back to the classroom.
"It's very valuable, not only as the assistant activities director, but also as a classroom teacher. We do a lot of, Return to Play, that's the big thing, but more importantly it's the, Return to Learn, because they are students first, athletes second," says Assistant Activities Director, Jake Moore.
Officials with the Nebraska Brain Injury Association say resources for people with brain injuries are limited here in Nebraska, but help is available.
For more information click here: http://biane.org/