Pizza business stays busy despite weather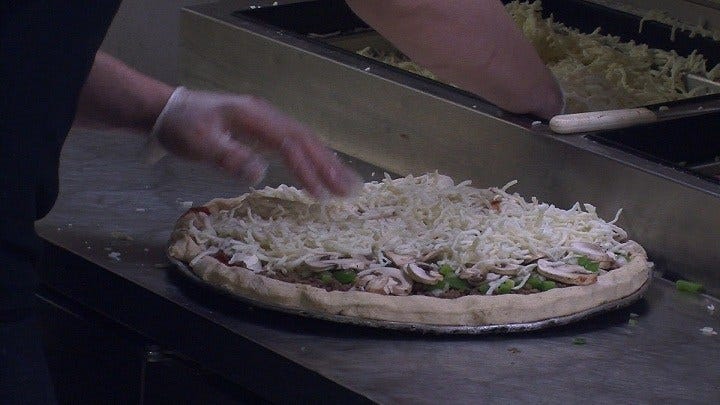 Posted By: Reid Kilmer
rkilmer@klkntv.com
Pizza is a popular choice for Super Bowl Sunday. With the harsh weather and high volume of orders we stopped into Piezano's to see how a local business was handling the conditions.
Owner, Greg Friesen, told us business didn't slow down much.
In preparation for the big football game they ordered more ingredients and brought in more workers.
Piezano's sold over a hundred pizzas despite the snowy conditions.
Friesen told us, "Our delivery times have taken a hit, you know I think customers understand if it takes a little longer. The driving conditions are pretty slow out there. Most of the business is up until kickoff and then after the game starts its kind of like how husker football Saturdays go. Once the game starts everyone's kind of where they're going to be to watch it."