Plane makes emergency landing in Omaha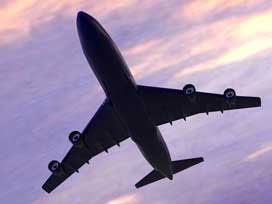 Phoenix-bound jet landed safely at Eppley Airfield in Omaha after a passenger reported seeing or smelling smoke. The Delta flight 1481 from JFK airport in New York landed a little after 12:40 a.m. CST Monday in Omaha.
Delta spokesman Anthony Black says the plane was checked for fire or smoldering materials, but nothing was found. He says a more extensive inspection has been scheduled.
Black says the plane was carrying 60 passengers and a crew of five. Passengers were offered hotels rooms to catch a few hours of sleep and food vouchers before resuming their journey later Monday.