Plus-size model uses controversy to spread message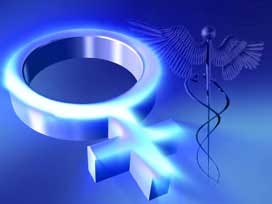 A Lincoln-born model is combating the controversy over plus-size lingerie models after a commercial she starred in was banned from the 8 o'clock hour on some national networks.
Some say it was sexy, others say scandalous. Plus-size model Ashley Graham stared in a Lane Bryant lingerie commercial that was released and later rejected by several networks.
It's a controversy some are saying only exists because of Ashley's plus-size figure. Her family says the controversy is why she's making it her personal mission to advocate for larger women.
Ashley's father, Mark Graham says, "curvier women or plus-size women just haven't been getting the attention, they haven't been getting the publicity. They haven't been doing, quite frankly, the shots buying the time for the size 0 models."
Mark says the publicity Ashley's been getting is a positive twist for the 22–year–old, who some say was discriminated against.
ABC and FOX claimed the Lincoln woman's lingerie commercial was too racy for their 8 o'clock hour but skeptics say Victoria's Secret's commercials show just as much or even more.
Mark says, "they've always been very tasteful at Lane Bryant. It's been very well done. There was nothing more revealing than what you go down to the local country club and see at the poolside."
The Graham's say what matters is how Ashley will share the experience in her future. "What she wants to do now is become the voice for plus-size women. Become the voice for those who thinks regardless of size, women can be beautiful.
Ashley has already begun her journey as a spokesperson for plus size women. She appeared on "The Tonight Show With Jay Le no" a few weeks ago and her father says there are many more appearances lined up.