UPDATE: LPD makes a fourth arrest connected to shooting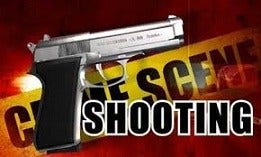 Posted by: Channel 8 Eyewitness News
8@klkntv.com
UPDATE: Lincoln Police have made another arrest in connection to a shooting at Super C from February 21st.
Tayron Jennings, 18, was arrested Wednesday afternoon.
Police say Jennings was a passenger in the Jeep, he pointed a gun at a second vehicle but didn't fire.
Jennings was arrested for use of weapon to commit a felony and terroristic threats.
_____________________________________________________________________________________________________________________________
Lincoln Police have arrested three people in connection with a shooting at the Super C near 21st and G that happened February 21st.
On Friday, Lincoln Police arrested 21-year-old Shantrell Hickey, 21-year-old Jaun Taylor, and 27-year-old Christopher Boyd.
Police say the February 21st shooting happened around 8 p.m. Gunshots were heard and people yelling. Polices say surveillance video showed two vehicles with people inside arguing. They say a passenger in one of the vehicles got out and shot at the second vehicle. No one was injured.
They say Taylor and Boyd were arrested after a traffic stop Friday, and Hickey was found at a local residence.
Shantrell was arrested for discharge of a firearm at a vehicle, use of firearm to commit a felony, possession of a firearm by a prohibited person and four counts of attempted first degree assault.
Taylor and Boyd were both arrested for accessory to a felony.