Police bust Lincoln home with guns drawn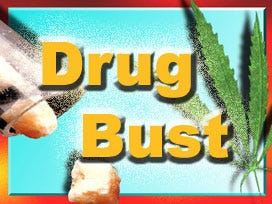 A Lincoln neighborhood had more than 10 police cars surrounding it Sunday night.
Captain David Beggs says police responded to reports of drugs in a house near 11th and "B" streets. Officers thought someone in the home had a gun, so they surrounded the house with their guns drawn. They found no one in the house.
Eugena Hasbrouck lives in the neighborhood and kept an eye on the scene. "The atmosphere is kind of tense. There are police officers directing pedestrians and the traffic just to make sure everyone is safe. I've seen a couple of police officers with guns drawn."
When police got to the house, they stopped a man who was leaving. They say he had 10 pounds of marijuana. They found more marijuana inside the home, but did not say how much.