Police: Deputy shoots home invasion suspect after stun gun fails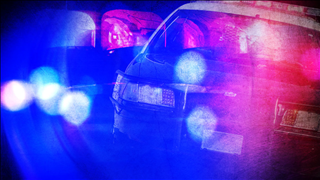 A Seward County Sheriff's deputy shot and wounded a home invasion suspect in Seward after two stun gun attempts wouldn't subdue the man, according to the Seward County Sheriff's Office.
Police say a deputy responded to a call of a home invasion at around 9:10 a.m. on Saturday.
The caller said a man attacked the homeowner and ran away on foot, and when the deputy arrived he found a man matching the suspect's description.
Police say the man, identified as 31-year-old Cody Nielsen of York, refused to obey commands and became violent. He then tried to escape in the deputy's patrol car but was unsuccessful.
Police say the deputy ordered Nielsen to the ground multiple times before using a stun gun on him twice, which didn't incapacitate him.
The deputy shot and wounded Nielsen and then began medical care on him as he waited for emergency personnel.
The suspect is being treated for non-life threatening injuries.
Nielsen has been taken into custody for a parole violation and multiple felonies. Nielsen is also believed to be a suspect in connection with multiple vehicle thefts in Seward and York County.
The deputy involved has been placed on administrative leave pending a review regarding the circumstances of the officer involved shooting.
Seward County Sheriff's Office was assisted by Seward Police Department, Milford Police Department, Nebraska State Patrol and Seward Volunteer Fire and Rescue.