Police investigate attempted robbery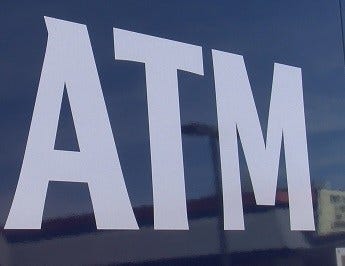 By: Camila Orti
Lincoln Police are on the lookout for an attempted robbery suspect after he followed a teen home from an ATM.
It happened around 9 Sunday night. Police say a 19-year-old man went to an ATM near NW 48th and West Adams to check his balance, and noticed a gray car driving by. They say when the victim got home near NW 41st and West Huntington, the teen noticed that same vehicle had followed him.
"Once the victim got out of his car, someone exited that car and ran toward him, demanding money," Ofc. Katie Flood said.
After he told him he didn't have cash, the suspect threw the victim to the ground, punched him in the face and drove off.
Crimes like these are not new to police. Two years ago, 18-year-old Mikayla Tyerman was kidnapped at gunpoint while using a drive-through ATM in south Lincoln.
"He pushed me against my steering wheel and climbed in through the driver's side window," Tyerman said. Police were able to catch the culprit just a couple blocks away thanks to the quick thinking of a witness. David Kean said he was pulling in to use the ATM himself when he noticed a man leaning against the window of Tyerman's car.
"I thought that was kind of strange," Kean said.
After then noticing the man reaching inside the car, he called police. Like Kean was, officials say it's important to be alert while using ATMs. First, officers say you should drive up as close to the ATM as possible so nobody can slip between your car and the machine. Police also advise keeping an eye out for people hiding or driving by, locking your doors, and taking immediate action if you see something suspicious.
"If you feel like you are being followed, go to a well-populated well-lit area or to an open business and call police immediately," Flood said.
Police are still looking for the man involved in Sunday night's assault. He is described as a Hispanic male, 18 to 20 years old, between 160 and 180 pounds and around 5'7″. He was last seen wearing a white shirt and black shorts.
As for the incident in 2013, the 39-year-old man involved, Wayne Greve, was convicted for kidnapping and robbery and is serving 12 to 18 years in prison.