Police investigate possible arson at Lincoln elementary school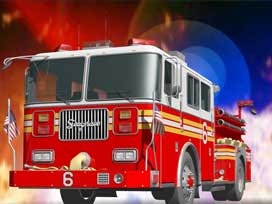 By: Sabrina Ahmed
SAhmed@klkntv.com
Lincoln Police and fire officials are investigating two dumpster fires in just two days, saying it might be arson.
"Kids like to gather at this park, a lot of times after hours, and get into trouble," Mike Kucera who lives near Kahoa Elementary said.
When Kucera heard about two dumpster fires two days in a row, he said he wasn't surprised.
This wasn't the first time police were called to the park at Kahoa Elementary near 77th and Leighton and he said it won't be the last.
"Arson's a totally different deal, you think of a dumpster isn't that high of value but just setting something on fire is a major deal and can get kids in trouble," Kucera said.
The first fire happened Friday afternoon around one. A dumpster caught fire and Lincoln Fire and Rescue crews quickly put out the flames without them spreading.
The second happened late Saturday night. The same dumpster caught fire. LFR officials say this is more than a coincidence and it's a serious offense.
"They are working on some leads as far as these fires being suspicious in nature. Any time we have somebody who's lighting fires intentionally, obviously there's some unattended consequences. You may feel like it's not big deal it's a dumpster fire or something like that, but obviously there's always a potential for fire spread," LFR Battalion Chief Scott Wiebe said.
Officials said, while this dumpster was not extremely close to the school and it didn't spread, it's possible the suspected arsonists could commit another crime like this and not be so lucky.
Lincoln Police said they received a call just after the first fire on Friday. Someone saw two males in their teens leaving the scene just before the fire erupted. Police are not releasing any more information about the suspects.
The cause of the fires, and whether an accelerant was used, is under investigation. The only damage was to the lid of the dumpster.