Police investigate arson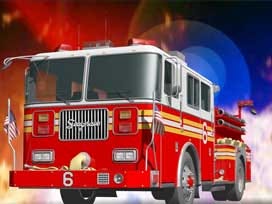 A Lincoln couple is thankful to be alive after someone tried to set their house on fire.
It happened in the Havelock area, just before midnight Monday night. The damage on the front door is minor, and while homeowner Anna is thankful for that, she's still shaken up a bit.
Anna was upstairs asleep when it happened and says it was her husband who first heard noises downstairs. When he went to check things out, he found the front door on fire. Anna says, "he opened the door and the flames shot up at him. He must not have opened it wide because he shut it right away."
Lincoln police say a stack of newspapers that had been on the porch waiting to be recycled was lit on fire and stuffed between the two doors. Anna says she doesn't know why someone would do this, even if it was just a prank. "It's really scary because now I'm afraid to go to sleep, for fear that it's going start it again."
The fire was put out before it spread, but Anna says she's still pretty stunned that someone did this to them. "Why would anybody want to do that? You are putting people's lives in danger when you do something like that."