Police investigating 40 crimes on one Lincoln street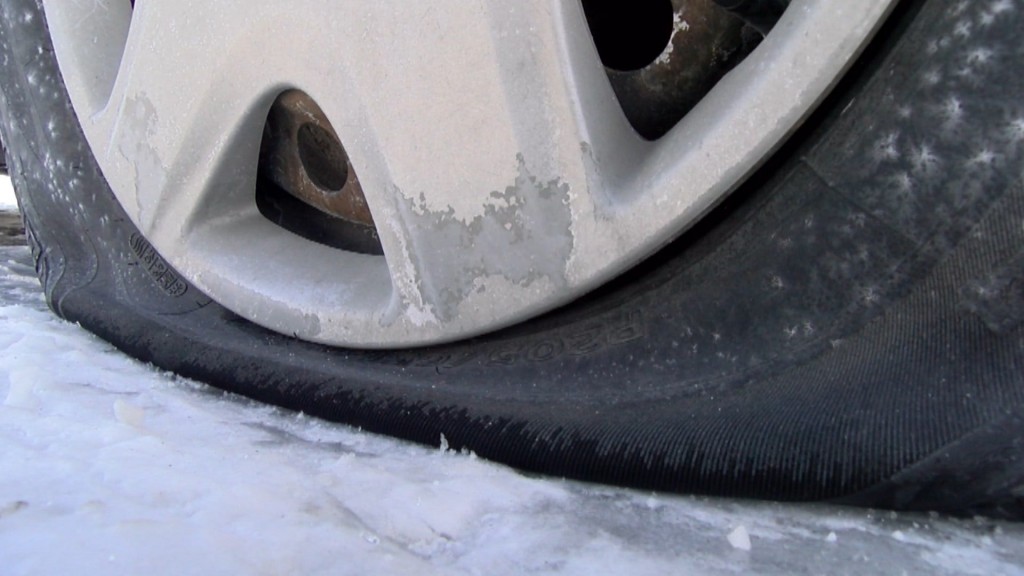 Posted By: Bayley Bischof Channel 8 Eyewitness News
When Carol Snider got in his pick-up truck Tuesday morning and saw his low tire light was on, he said he just thought he had a low tire.
"SoI got out and looked at it and it was low, flat. I thought maybe I ran over something so I looked at the other tire and it was flat too so I thought maybe I hit something really hard," Snider said. "Then I noticed that all the cars down the street had flat tires so I called the police."
He was right.
Down his street, Whitewater Lane, in a neighborhood south of north 14th and Alvo Road were dozens of cars unable to be driven, their tires slashed.
Officer Angela Sands, with the Lincoln Police Department says LPD's Northwest team took 40 total reports of vandalisms and larceny from autos in this area.
"Reports of vandalism are common but this is a larger scale," Sands said. "This was over 40 vandalisms that all occurred in the same proximity around the same time so it's very likely these are all related."
Snider said this is also unusual for his neighborhood.
"I've lived here for three years and nothing like this has ever happened," Snider said. "but it only takes once."
In the hours following the initial reports just after 5:00 a.m., the street was busy with tow trucks in and out and residents trying to get back on all four wheels once again.
Snider said it's an expensive inconvenience.
"I lost the days pay and now I gotta get new tires for my truck," he said.
He said he just wonders why someone would do this.
"How bored do you have to be? It's so cold, I mean go play video games or something…"
Lincoln police are asking for your help finding the person responsible. If anyone has any information, or surveillance video from the area please call police at 402-441-6000. You could be eligible for a cash reward.