Arson fire investigation at Lincoln Community Playhouse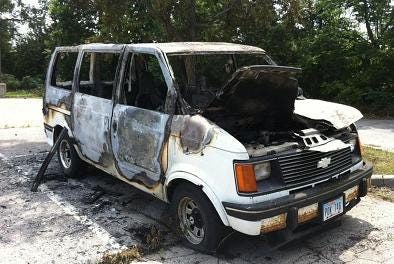 Police say someone intentionally set a minivan belonging to the Playhouse on fire.
It happened at about 9:30 p.m. Monday, firefighters were called to the Lincoln Community Playhouse near 56th & Normal Blvd. Police say neighbors were shouting that a tree was on fire on the property. Firefighters arrived to find a Chevy Astro van in flames.
Lincoln Police Officer Katie Flood said that after the fire was extinguished, investigators found fireworks inside the van. There are no suspects at this time. If you have any information about this fire, call Crime Stoppers at 402-475-3600.