Police investigating dozens of morning car vandalisms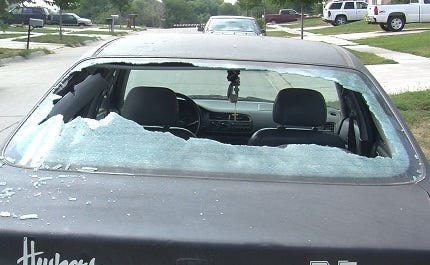 Posted By: Camila Orti
Corti@Klkntv.com
Dozens of people in the Capital City had a rude awakening Sunday morning.
Lincoln Police are investigating more than 30 counts of car vandalisms in northwest Lincoln involving smashed windows and body damage.
The reports were concentrated to two specific neighborhoods- The Highlands and Air Park.
Jordan Heng lives in Air Park, and says both her and her boyfriend's cars were hit.
"Just someone out trying to have fun but I don't know what's really fun about smashing somebody's window in with rocks," Heng said.
Lincoln Police say the calls started coming in around 6 a.m., and more reports continue to come in. They don't have any suspects yet, but police say an early morning jogger reported seeing a group of young men loading what looked like bricks into a white vehicle shortly before the calls began.
"It looks like their intent was to cause damage, no intent to break in and steal anything," Capt. Jim Davidsaver said.
Police say the party responsible was throwing landscaping bricks at cars parked along the road. Some residents of Air Park say they found the bricks either laying next to their vehicles or inside the broken windows.
If the windshields didn't break, the effort was still noticeable with streaks of rock and dust.
Most of the reports came from the Highlands neighborhood, near the 6100 block of NW 12th Street. In Air Park, most of the vandalisms took place near NW 57th Street and along West Partridge Lane.
Gustavo Noyola was glad his Corvette was still intact.
"They got some tough windows and no matter how many of these bricks you throw at it, it won't break," Noyola said.
Police say individual reports ranged from $200 to $2,000-worth of damage.
"I wish it didn't happen, it's not what I wanted to do on my Sunday morning," Heng said.
Police don't have a clear description of the suspects, but they say they're looking for three to four white males in their late teens to early twenties. The vehicle they were seen in is a white four-door.